Rushing rapids, historic ruins, open fields of wildflowers and short rocky climbs make this hiking spot a retreat not far from downtown Atlanta.
Fall in Georgia is a special time to see the beauty of God's creation. Despite the general unpredictability of Georgia's weather, Sweetwater Creek State Park is an ideal spot to keep in mind for a day to unwind and escape into nature without having to travel all that far.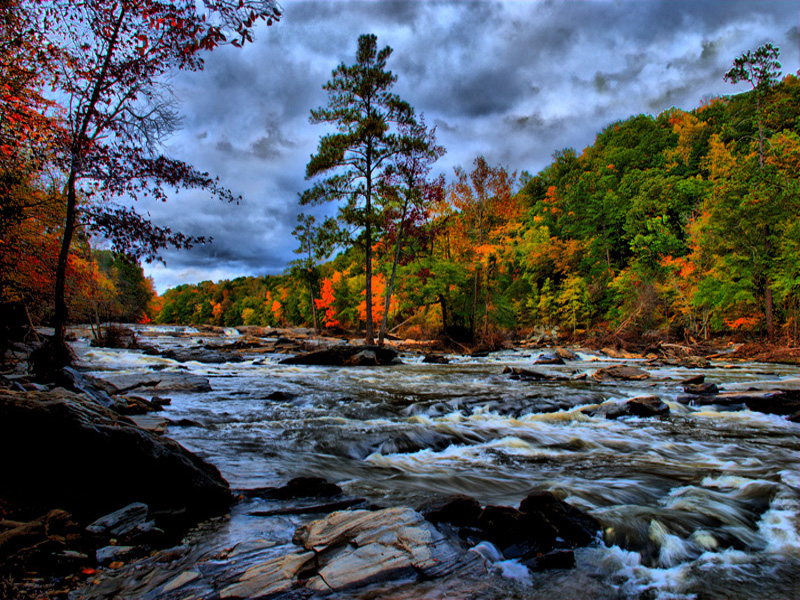 Situated 15 miles west of Atlanta, this park has something for almost everyone who enjoys getting some fresh air. There are 12 miles worth of dog-friendly trails for a nice hike. The trails themselves are easy to moderate difficulty, ranging from one mile to a five-mile loop hike. Taking you along Sweetwater Creek, which during lower waters actually allows for walking out into the creek along the tops of the rocks, the trails will give you access to  the George Sparks Reservoir (a 215-acre lake), a visitor center with a few Native American artifacts, a bait shop, a gift shop, and the ruins of the New Manchester Manufacturing Company (a textile mill that was burned during the Civil war). If you visit the park in late afternoon, the sun bathes the ruins in a honeyed glow for a dramatic display of man-made creation and nature.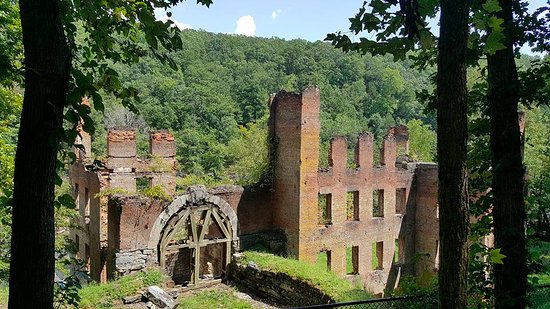 FUN FACT: Scenes with Jennifer Lawrence in the Mockingjay were shot here, giving a view of the ruins of the mill in the background.
There are many activities besides just hiking to enjoy: fishing, kayaking, canoeing, and stand-up paddle boarding on the lake (rentals available seasonally). For those who are interested, there is also an abundance of plant and animal life to be seen.
Campers can reserve one of the five standard campsites, or if they would like to "glamp it up," the site also offers ten yurts for rent as well. But if you would prefer just to spend a day in the park rather than all night, there are eight picnic shelters, plus a group shelter with a BBQ pit that seats up to 150 people for larger events. And if you still want the scenery but in an indoor setting, you can rent a 40-person window-lined conference room for your next meeting.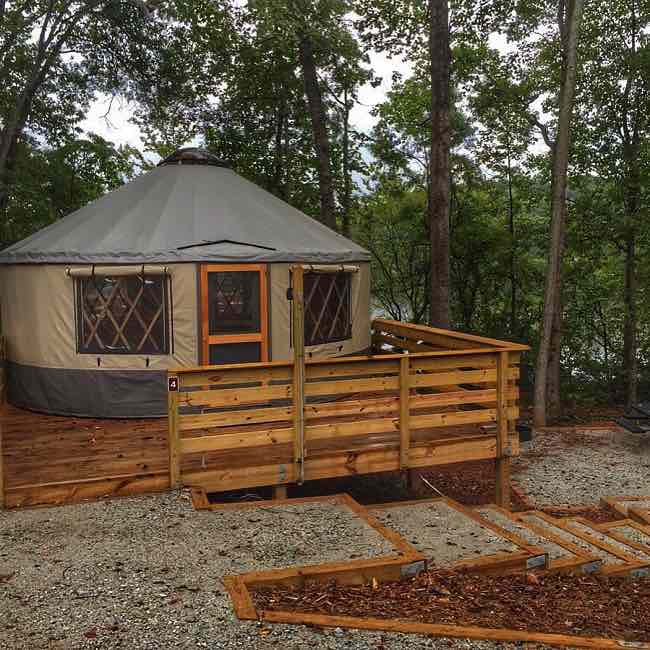 In all, whether you want to make a weekend out of it or just take an hour or two to enjoy the beauty, this 2,549-acre park is a perfect escape from the city without having to spend your entire day off just trying to get there. Nature-lovers will find a little bit of everything to do at this park.  With the leaves and temperatures changing, there isn't a better quick escape than Sweetwater Creek.