Behold, I am doing a new thing;
now it springs forth, do you not perceive it?
I will make a way in the wilderness
and rivers in the desert.  ~ Isaiah 43:19 (ESV)
After becoming a widowed mom, Mishael Porembski felt an urgent call to serve other widows and those grieving. But she wanted to do so in a new and fresh way. So, along with her team, she developed digital environments that offer clinically proven and biblically based strategies to help those suffering from loss to heal mentally, physically, and spiritually. After realizing how successful those environments were, she started using Zoom to facilitate live grief support groups online.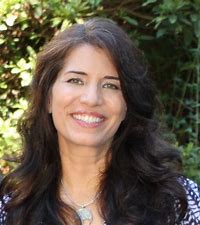 Passionate about this calling, Mishael sold her home and her new car to fund this type of support for widows, their families, and those seeking grief recovery. It was a leap of faith, and sometimes Mishael thought she was crazy to take such risky steps as a single parent, admitting that she often wondered, "How does this make any sense?"
But in March 2020 it all started to become clear. When a state of emergency was declared in the United States because of COVID-19, many faith environments quickly migrated to online meetings due to social distancing and quarantine measures. Mishael and her team of widows, who were already providing help and healing online, were miraculously ready with all their grief empowerment videos and materials to continue helping people deal with grief from the comfort and safety of their homes.
This is the story of how God turned her tragedy into triumph.
"I lost my sweet husband, who was also my best friend, to suicide while I was seven months pregnant with our second daughter," shares Mishael. "Three months after Sophia's birth, my mother lost her battle with breast cancer," she recalls, admitting that, although she was grateful for her daughters, she was drowning in a tsunami of grief. "How could this be real?" she questioned, "Two deaths and a birth in five months' time?"
"I felt so alone. I didn't know anyone else like me. Platitudes fell flat. I felt like I no longer fit in with my own community. I craved connection with those who understood this journey. I couldn't sleep, and I struggled with depression. My mind kept going over details. I desperately missed my husband," Mishael shares, confessing, "Sometimes, I thought about taking my own life, but I could not leave my children with more pain. I needed a way to heal. My girls deserved to live in a healthy home. We needed consistent, comprehensive healing in our minds, bodies, and spirits."
Ironically, that healing began with a challenging question from a loving friend. "She asked me, 'When do you stop asking why and get to the business of how?'" That simple but thought-provoking question incited Mishael to action. Was God powerful enough and real enough to heal her pain? To be honest, she wasn't exactly sure, but she turned to Him anyway. "Desperate for real hope, I prayed and searched for answers." True to His promise to never leave or forsake her, the Spirit of God started providing her with wisdom and directing her steps.
Moving from Why to How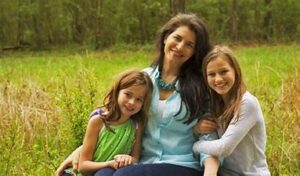 Making use of her experience as a freelance producer for NBC Network News, she started investigating how people handle grief. She spoke with health, wellness, and grief experts. She also spoke with everyday believers who had lost family members, friends, and people close to them. Despite their pain, they were living purposeful lives. She wanted that for herself and her daughters too. So, she started recording the way they processed their grief and the ways they were able to move forward. "I documented their steps through grief recovery and started to practice them with my daughters and myself. And they worked! I felt better, slept better, had more energy, and experienced peace. As a family, we laughed more, went on adventures, and exercised together," she shares, admitting that she and her girls were finally thriving.
No longer stagnant by her grief, Mishael wanted to help others who felt the same sorrow she did. So, she started sharing the steps with other people who were struggling with grief and loss. Miraculously, the steps worked for them too. That's when a "God idea" popped into her heart and mind.
From Pain and Misery to Ministry and Mission
Mishael realized she could write the steps down, make them into a book, and share that wisdom with others. Even more than that, she could open up a non-profit for other widows seeking connection, guidance, and support. She did both. Her grief steps became 180 Your Life: From Tragedy to Triumph, a grief empowerment print and video program designed to help widows, as well as those who are grieving from various forms of loss. Her desire to help other women suffering from the loss of a spouse became Widow Strong, a center for health, hope, and healing. Today, both 180 Your Life and Widow Strong are ministries God is using to help heal the brokenhearted, a promise David speaks of in Psalm 34:18. After writing 180 Your Life, Mishael and her team went on to conduct video interviews with people featured in the book. You can meet those people, hear their stories, and follow their journeys in the 180 Your Life video series available at 180u.teachable.com.
"The mission of the 180 Your Life curriculum," Mishael explains, "is to offer real hope for real grief using biblically-based, clinically proven grief empowerment strategies for body, mind, and spirit in small group environments. Think of it like Grief Share meets a Beth Moore Bible study and the Daniel Plan in a 10-week or 12-month program. Whether it's the loss of a loved one, loss of a marriage, move, or job loss, it is possible to craft a purposeful life you love moving forward."
Widow Strong is the community Mishael craved when she first became a widow. "It's a tribe of empowered widows growing stronger together. We are a tribe of healthy, fun, warrior widows that laugh together, support each other, cry together, and cheer one another on. I love seeing our community of widows transform, embrace their lives, thrive, and become powerhouse leaders…," Mishael says, explaining that widow empowerment is a form of generational healing. Through the power of God, she's witnessed widowed moms start businesses, graduate with a college or advanced degree, and develop productive and joyful lives. "Miracles happen when widows are content, knowing that God is an able Father to the fatherless and a heavenly husband."
God Is Strong When We are Weak
"For those who are grieving, I'm so sorry for your pain. Be gentle with yourself. Take your time. Pray. Breathe. Rest. Nourish. Connect," Mishael advises. "Your grief journey is a process. You are never alone. God promises in Psalm 34:18 to be near to the broken-hearted. There is a path through loss," she says, explaining that usually grief recovery comes through the body first. "Studies show that our minds need community and bi-lateral movement, such as walking, swimming, biking, and running, as well as experiences of success to healthfully process loss. We call this formula, Team, Train, Triumph.  These strategies can help you feel better faster," she shares, knowing that moving might be the last thing people grieving want to do. "The funny thing about grief is that all you want to do is eat comfort carbs and binge-watch TV. So, take small steps. There's no rush. You can start by taking a walk around the block with a friend or family member." She also invites grieving widows to join Widow Strong gathering events, which take place the first Sunday of every month, whether in-person or in live, online Zoom meetings.  "We would love to welcome you into our community. Learn more by visiting WidowStrong.com."
"God is a loving Papa that wants us to thrive, and God has a plan for your life—even the terrible, messy parts," she says, reminding those facing grief that their story isn't over yet. "Allow God to guide you. If this chapter in your life feels awful, keep writing. Every hero journey has a tough part. God delights in guiding us to become the most beloved and empowered versions of ourselves. Grief, when shepherded well, can be the launchpad to your most purposeful life."
Our weakness isn't a stumbling block for God. Paul tells us in 2 Corinthians 12:9 that God's power is made perfect in and through our weakness. In our darkest, deepest, most terrifying moments, we are made strong, not by our own power or strength, but by God's Spirit.
You can learn more about Mishael, Widow Strong, and 180 Your Life by visiting the following:
Websites:  WidowStrong.com and 180YourLife.com
Facebook: facebook.com/widowstrongtribe, …/180yourlifetoday, or …/mishael180
Instagram: @widowstrong